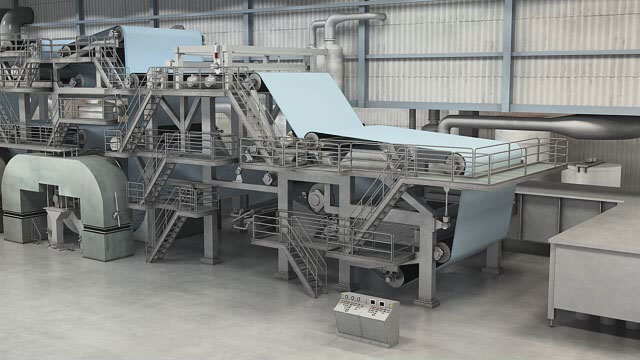 Tissue machine's head box is designed to evenly distribute a suspension of fiber stock into a very thin layer. The suspension of fiber and water, called "stock?, usually has an initial composition of around 99.5% water and 0.5% solids, mostly fiber. Finished basis weights of tissue are typically in the range of 13-25 grams/square meter (gsm).
Head Boxes in a tissue machine essentially distributes stock evenly across the width of the tissue machine into the gap between the wire and the felt.
High productivity and low energy consumption with excellent runability are the key focus areas for Servall selection of forming sections.
The challenge with tissue makers have always been to produce various tissue grades at the desired levels of market expectations, we at Servall ensure this challenge is taken care with our state of the art Headboxes.


Servall Tissue Machine Head Box Advantages:
Operational and quality enhancements
Flexibility to a wide range of consistencies into the headbox,
Improved base paper properties
Optimum and uniform fiber distribution to achieve desired tensile efficiency
Improved esthetic properties of tissues like touch, softness and appearance


Capability of producing within a wide range of basis weights
Optional automatic dilution profiling system
Optimized & improved formation
Optimized energy consumption
Improved basis weight profiles