Head Box in Paper Machine
The head box in paper machine is an equipment that offer terribly low consistency stock into the forming section uniformly. The formation and uniformity of the final word paper product depends on the dispersion of the fiber and fillers. A well made Head box paper machine will give top quality board and better productivity.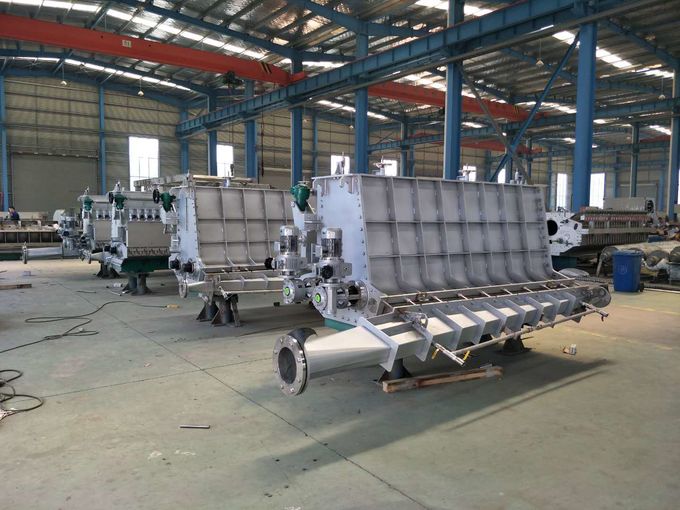 Open Type, Air Pressurised, Hydraulic Headbox
Servall Head Box Family comprises of an optimum choice of head box in paper machine to meet different production needs in paper and board making. New modern head box solutions, blended with the accurate dimensioning knowledge of current technology, improve the functioning of your paper machine to a totally new degree.
Servall's Head box provides
Top end-product quality
Improved productivity
Lesser life cycle costs
Assured investment
Servall's Head box provides
Improved CD profiling accuracy
More uniform and stable stock jet delivery on wire
Improved formation, without streaks or stripes enhancing the product properties
Improved runability through sheet uniformity
Quicker and easier grade changes
Flexibility for wider range of grades
Lower operating cost through simplified maintenance requirement
Ensures optimum utilization even though production or quality targets may change later within the designed range