Dryer Cylinder Paper Machine
Typical methods for paper or board drying are multi-cylinder drying in a single tier or multiple tier. It is critical to assure utmost drying efficiency with minimal energy consumption.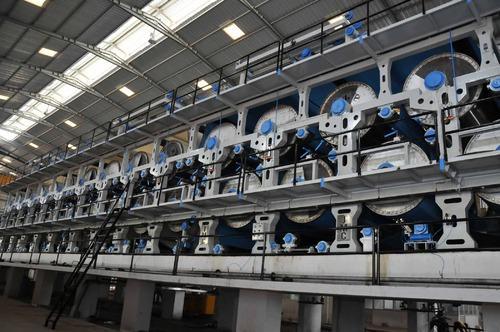 Dryer Section of Paper Machine
Servall's dryer section of paper machine features optimized steam consumption with efficient ventilation and heat recovery for optimized operation. The efficiency of the entire machine is determined by the runability of the dryer section, open draws are minimized and the wet sheet is well supported at the beginning of the dryer section. This ensures trouble-free sheet transport and production, regardless of machine speed or grade. Controlled sheet shrinkage and stretch optimize end-product quality. Optimized geometry of single-fabric and double-fabric sections target even moisture profiles and flatness with minimum energy input.
Servall provides customised drying solution with specific requirements against wide range of grade GSM and Speed. Servall can also rebuild / optimise your existing dryer section to suit your new requirements.
Servall's Drying solutions are targeted at maximizing the drying efficiency and capacity of your dryer section
Savings in steam consumption
Potential for production increase through higher drying capacity
Better paper quality through optimized drying process & uniform moisture profiles
Improved time efficiency due to reduced break and tail threading time
Increased machine speed through improved runability
Improved runability through better sheet release properties
Potential for speed increase through better runability and reduced need to over dry the sheet
Steam savings due to optimized sheet dry content
Improved machine condition and cleanliness ensure high production efficiency
Reduced drive power consumption through optimized doctoring
Optimized design assures reduced overall need for maintenance